Club Projects


Our Philosophy on Projects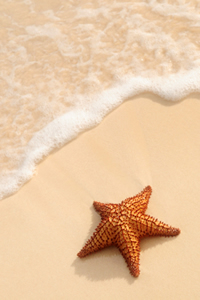 After a massive storm, thousands of starfish were stranded on a beach and a little girl, seeing them stranded, began to throw them back into the water one by one.  As she did so an old man walked by.
"Little girl, little girl, can't you see there are thousands of starfish stranded. You'll never make a difference" he said.
"I can for this one" she replied, throwing another starfish back into the water.
This sums up our philosophy at Turramurra Rotary. Everywhere one looks, both locally and globally, there is need in the world and sometimes the challenges seem too great.  What we've found is that by rolling up our sleeves, we can make a whole host of small differences and those small differences add up.  With 35,000 Rotary clubs around the world, our network makes an amazing contribution to the wellbeing of people in our world.
We approach projects in two ways.  One is to raise money where we have no hands-on involvement.  A great example is Rotary's EndPolioNow project, which is close to eradicating a major disease from the face of the planet.
The other way is to become directly involved.  At its most practical we conduct the Jumbo Flight program and, along with with the Rotary Clubs of Ku-ring-gai, St Ives and Wahroonga, we run the annual Bobbin Head Cycle Classic event.  Turramurra is a very busy club and there are so many projects with which our members can choose to be involved.
In the grand scheme of things, our contributions may seem small but we've made a difference to the lives of thousands.  Why not join us so that when asked if you made a difference, you too can say:
 "We did for this one!"